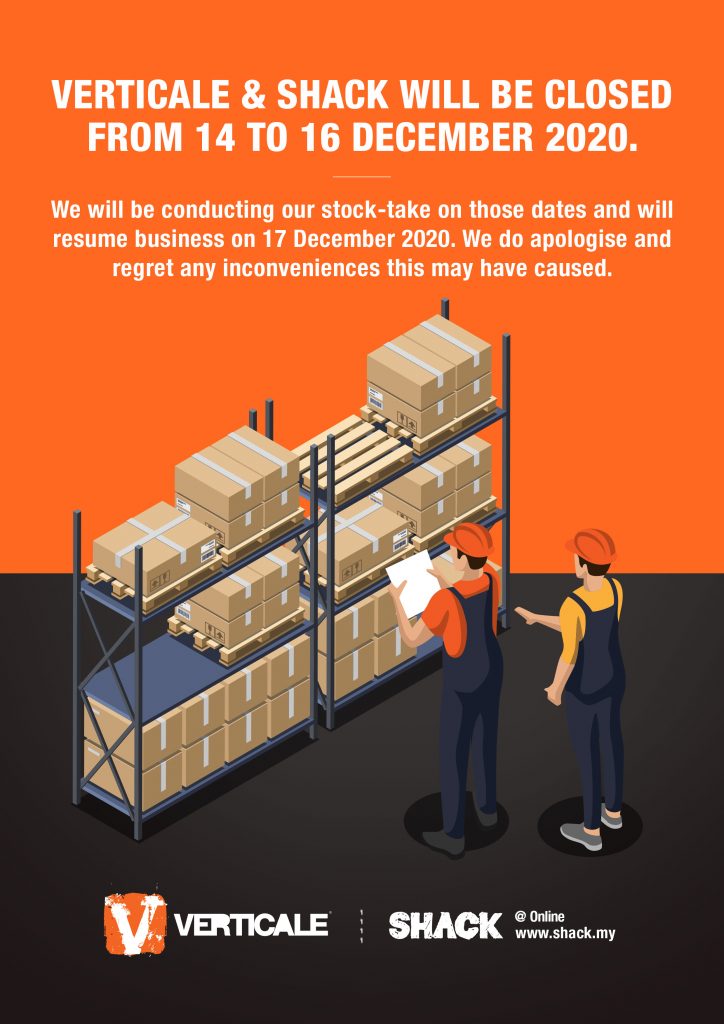 We apologise for any inconvenience caused during our store closure due to stock taking. We will be closed from 14 – 16 December 2020. We will re-open our online store for orders on the 17 December 2020.
Once again we apologize and hope we can serve you better with a better inventory count.
Cheers and have a great day / climb.